KANZANDO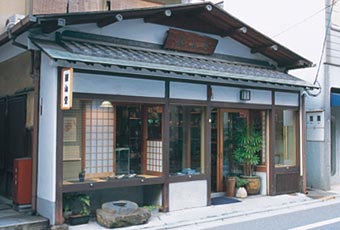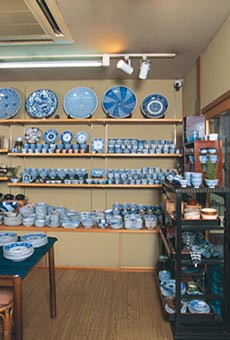 KANZANDO
[Tea sets/Old Imari/Kaiseki sets]
〒 605-0088
207 Nishino-cho, Shinmonzen-dori Yamatooji
Higashi-iru, Higashiyama-ku, Kyoto 605-0088, Japan
TEL

FAX

:なし

MAIL

営業時間

:10:30〜18:00

定休日

:Nonscheduled holidays

HOME PAGE

:なし
· Tea sets · Imari (Printed ones made from the beginning of the Edo period to the Meiji period) · Pottery of deceased artists · Oribe, Seto, Kyo-yaki, and other pottery · Lacquered ware · Hanging scrolls

Our shop is a townhouse constructed at the end of the Edo period. Works of deceased artists are exhibited in the tea ceremony room at the back of the shop.
We strive to deal in tableware and tea sets (muko-duke and so forth) suitable to kaiseki style cooking for tea ceremonies and Japanese restaurants.
Our shop is light, and the commodities are easy to look at. All commodities have prices.
We try to sell daily-use tableware and tea sets at reasonable prices.
From now, we hope to deal in more beautiful and curious objects.