SOMETSUKASA YOSHIOKA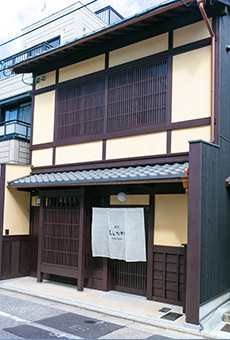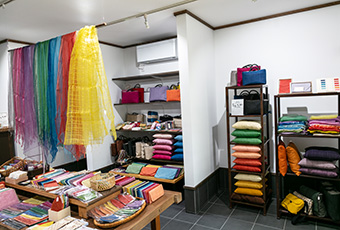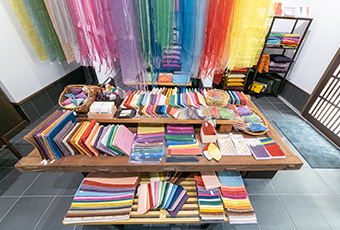 SOMETSUKASA YOSHIOKA
[Art books/Modern arts & crafts/Old sake-ori & clothes]
〒 605-0088
Shinmonzen-dori Yamatooji(Nawate-dori) Higashi-iru,
Higashiyama-ku, Kyoto 605-0088, Japan
TEL

FAX

:075-525-2580

MAIL

:none

営業時間

:10:00~18:00

定休日

:Holidays in summer/Beginning and end of year

HOME PAGE

:none
Extracting pigments from flowers, fruits, roots, and pelts of plants and dyeing cloth and threads with them-it is plant dyeing. Our shop exhibits and sells plant-dyed kimono, obi, scarves, shop curtains, cushions, bags, etc.

Yoshioka, dyer, is devoted in the dyeing technique completed in the fifth to sixth centuries in Japan; among others "plant dyeing" and "herb dyeing" for dyeing with pigments extracted from roots and pelts of plants. He inherits the classic and traditional technique that lasted from the Aska period to the end of the Edo period.
He only uses plants that grow in the nature and makes brilliant dyed articles day and night without using any chemicals.
This shop is the only shop dealing in newly created articles among many antique shops in Kyoto.
Every article is created carefully by the artisan's hands like other Japanese traditional arts and crafts and expresses the "color of Japan." Our shop is waiting for people who are interested in arts and crafts and enjoy taking a stroll in this town.